KOSHER Certification
2019-05-22
KOSHER Certification verifies that the ingredients, production process, and/or food-service process complies with the standards of kashrut (Jewish dietary law).

Kosher foods are permitted to be eaten, and can be used as ingredients in the production of additional food items.The ingredients,processes, facilities and packaging of our products are in full compliance with the certification standards.Our company has successfully obtained KOSHER certification on May 14th.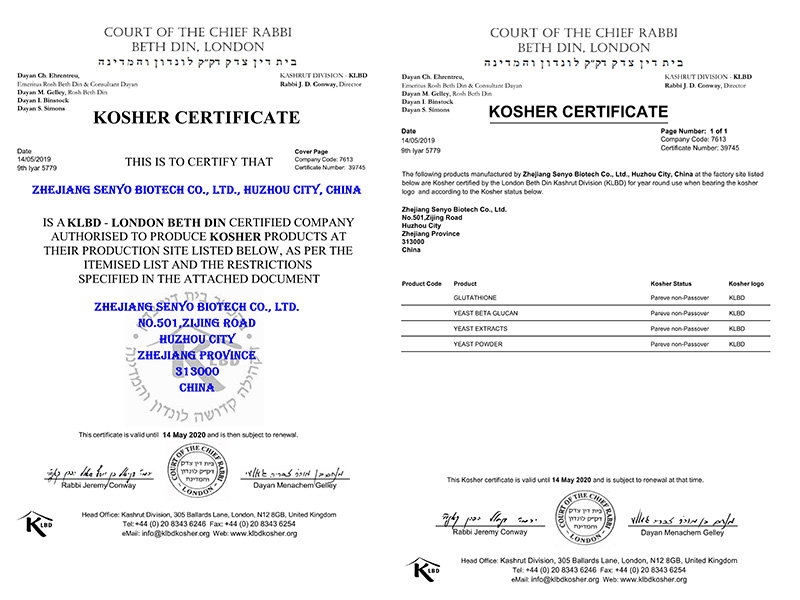 The two sides negotiated a lot during process.Several of the issues are as follows,
1.Rabbi: What is the area of your company now?How many employees are there?
Jessica: Our company covers about 15000 square meters, with the clean workshop area of 10000 square meters. Currently, there are 50 employees.
2.Rabbi: What are your main production process?
Director Hor: Fermentation, centrifugation, ultrafiltration, nanofiltration, spray drying.

3.Rabbi: What are your ingredients in production?
Jessica: glucose, ammonia solution, dried corn steep liquor powder.